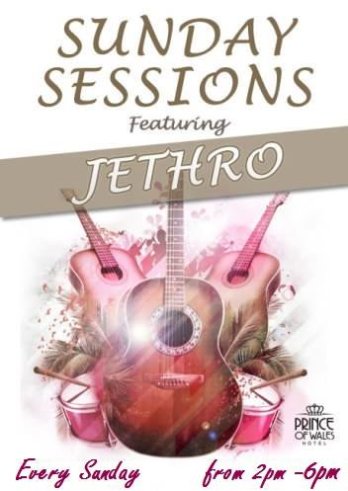 Welcome back to the Sunday sessions @ The POW.
Every Sunday we have a local solo artist and firm favourite for the locals Jethro aka Jay Macabre.
This is one of the most eclectic entertainers I have ever met with all the usual covers and influences coming from as wide as Freddy Mercury to DARKC3LL It's always a good listen when he puts down his drum sticks and picks up his guitar.
Sundays 2pm-6pm
This is a FREE event

18+ Only - Photo ID required
2pm - 6pm