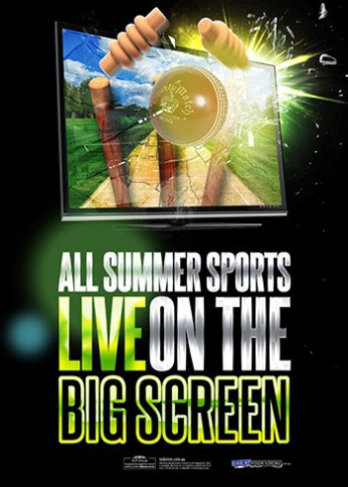 The ONLY way to watch the your favourite sport is on our BRAND NEW SONY SEVEN SQUARE METRE LED SCREEN in the staghorn Beer Garden – at 7sq Metres IT'S HUGE!
Can you think of a better way to watch the game you love - steak, beer and a massive screen that will make you feel as if you are inside all the action!
With a second large Plasma screen in freshly renovated Substation no.41 RUM BAR you and your friends can relax on the new decking and lounge area, adding a whole new meaning to cricket with your mates.